LUCA D'ACCI
Assistant Professor with time contract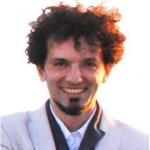 Scientific branch
ICAR/22 - ESTIMO
(Area 0008 - Ingegneria civile e Architettura)
Publications
PORTO@IRIS - Publications Open Repository TOrino
Curriculum
Expand text

Head of Urban Environment at Erasmus University Rotterdam until the end of 2017 when he moved to Politecnico di Torino, Luca is an honorary fellow at the University of Birmingham and Asst Professor at the Erasmus School of Social and Behavioural Sciences. His interests involve sustainability and progress, liveable cities, urban morphology, valuations and behavioral sciences. His academic formation passed throughout Urbanism, Mathematics, Valuations, Engineering and Architecture. He is co-Editor-in-Chief of Urban Planning.