OMBRETTA CALDARICE
Assistant Professor with time contract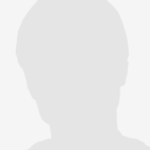 Scientific branch
ICAR/21 - URBANISTICA
(Area 0008 - Ingegneria civile e Architettura)
Publications
PORTO@IRIS - Publications Open Repository TOrino
Curriculum
Expand text

Since 2019, I'm employed as assistant professor with time contract in urban and regional planning at Politecnico di Torino, were I graduated in Architecture in 2009. In 2014 I concluded a Ph.D. in Spatial Planning and Urban Development at Politecnico di Milano with a thesis prepared as visiting researcher at the London Kingston University. My experience is focused on research, capacity-building and education on the role (and limits) of planning in complex and adaptive systems assuming a comparative perspective within Europe. My research activities include the interplay between planning and urban resilience through the lens of planning rules and urban codes. I am a member of the Responsible Risk Resilience Centre - R3C of the Politecnico di Torino within I support regional and local stakeholders in the transition towards urban resilience. I am junior coordinator of the Risk Management and Adaptation Group of the international programme RESURBE on Urban Resilience and Climate Change Adaptation. I am involved in the activities of the Summer School on Urban Resilience and in the International Urban Resilience Academy led by the Southern University of Denmark (SDU).