ELISABETTA VITALE BROVARONE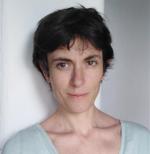 Assistant Professor with time contract

Member of Interdepartmental Center (FULL - Future Urban Legacy Lab)

+39 0110907419 / 7419 (DIST)
Elisabetta Vitale Brovarone is assistant professor (tenure track position) in spatial planning at the Interuniversity Department of Regional and Urban Studies and Planning (DIST), Politecnico di Torino. She studied Architecture (specializing in Restoration and Enhancement, 2004) and obtained in 2010 her PhD in Territorial Planning and Local Development at the Politecnico di Torino.
Her research focuses on mobility, land use-transportation interaction and accessibility, with various approaches, at different scales, in urban and rural contexts. She also works on governance and local development in metropolitan, rural and mountain areas.
On these topics, she is author of several publications, has had professional experience and participated in national and international research projects, among which COST Action Accessibility Instruments for Planning Practice, ESPON URRUC Urban-Rural Connectivity in Non-Metropolitan Regions, Torino2050 - Governing the socio-spatial impacts of autonomous vehicles, ESPON METRO The role and future perspectives of Cohesion Policy in the planning of Metropolitan Areas and Cities.
Scientific branch
ICAR/20 - TECNICA E PIANIFICAZIONE URBANISTICA
(Area 0008 - Ingegneria civile e Architettura)
Skills and keywords

ERC sectors

SH2_8 - Energy, transportation and mobility

SH2_10 - Land use and regional planning

SH2_9 - Urban, regional and rural studies

SDG

Goal 10: Reduced inequalities

Goal 11: Sustainable cities and communities

Keywords

Accessibility

Mobility

Rural development

Spatial planning

Territorial governance