MICHELE LANCIONE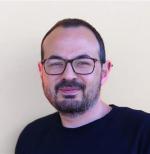 Full Professor

I am currently full Professor of Economic and Political Geography at the DIST, Polytechnic of Turin, Italy, and Visiting Professor of Urban Studies at the Urban Institute, in Sheffield, UK. With AbdouMaliq Simone, I co-direct the Beyond Inhabitation Lab (https://beyondinhabitation.org/). I am also one of the founder and Editor of the Radical Housing Journal, Corresponding Editor for Europe at IJURR, and member of the grassroots activist group 'Common Front for Housing Rights' in Bucharest, Romania.
My work focuses on radical forms of inhabitation and housing struggles, and the politics of life at the margins in the contemporary urban. In recent years, I conducted extensive research in Bucharest (Romania) around two separate issues: street-level drug use and services for drug users; evictions, housing activism and racialised urbanism. At the moment I am the PI of a major ERC project entitle Inhabiting Radical Housing. Through it, I am interested in exploring everyday intersections where structural forms of violence, related to inhabitation, are resisted from within, in the everyday life of communities around the globe. I am also interested in exploiting the privileges of the Academy to sustain and work with the minor politics of these mundane forms of resistance. Part of that work includes experimenting with collective and creative methodologies, in an effort to go beyond the traditional colonising knowledge-production of the Academy (an example in this sense is the collaborative documentary around anti-racist housing struggles in Bucharest, which I have researched and directed: www.ainceputploaia.com).
You can get in touch via email, on Twitter @michelelancione and download materials at www.michelelancione.eu.
Scientific branch
M-GGR/02 - GEOGRAFIA ECONOMICO POLITICA
(Area 0011 - Scienze storiche, filosofiche, pedagogiche e psicologiche)
Skills and keywords

ERC sectors

SH2_2 - Democratisation and social movements SH2_11 - Human, economic and social geography SH3_2 - Inequalities, discrimination, prejudice, aggression and violence, antisocial behaviour SH5_9 - Social anthropology, religious studies, symbolic representation SH3_7 - Social policies, welfare SH3_1 - Social structure, social mobility SH2_9 - Urban, regional and rural studies

SDG

Goal 10: Reduced inequalities Goal 11: Sustainable cities and communities

Keywords

Assemblage, vitalist and processual thinking Critical urban studies Feminism, embodiments, politics of the body Geografie dell'abitare radicale Global urbanism Homelessness, housing struggles and grassroot organising Inhabitation and politics of everyday life Lotta per la casa Micropolitics and the minor Race, racialisation, structural violence Senza dimora Undercommons and academic privilege Visual and narrative methods
Scientific responsibilities and other assignments

Awards and Honors

Premio Segre per Tesi di Laurea in Geografia conferred by Università di Torino (2008)
Chancellor's Post-Doctoral Fellowship conferred by University of Technology of Sydney (2011)
Urban Studies Post-Doctoral Fellowship conferred by Urban Studies Foundation (2013)
Foreign Researchers Scholarship Award conferred by Romanian Cultural Institute (2015)
Antipode Activist-Scholar Award (with FCDL) conferred by Antipode Foundation (2018)
ERC Starting Grant 2019 conferred by European Research Council (2019)
Antipode International Workshop Award (with RHJ) conferred by Antipode Foundation (2019)
Starting Grant Polito - Compagnia di San Paolo conferred by Politecnico di Torino e Compagnia di San Paolo (2021)
FARE - Precarious Housing in Eastern Europe: Histories, Geographies and Urban Political Economies conferred by Ministero Universita' e Ricerca (2022)
View more

Fellowships

Fellow - Urban Institute, Regno Unito (2021-)
Visiting Professor in Urban Studies
Fellow - University of Technology of Sydney, Australia (2013-)
Honorary associate of the University of Technology of Sydney

Editorial boards

INTERNATIONAL JOURNAL OF HOUSING POLICY (2022-), Editorial board member
CITY (2020-), Scientific Committee member
INTERNATIONAL JOURNAL OF URBAN AND REGIONAL RESEARCH (2019-), Editor of magazine, editorial series, encyclopaedia
RADICAL HOUSING JOURNAL (2018-), Editorial board member
CITY (2011-2020), Editorial board member

Management or scientific roles in Research Institutes

Co-director of the research group "Beyond Inhabitation Lab" - Politecnico di TORINO (2022-)
Member of the Senior Leadership team of the Urban Institute - University of Sheffield (2017-2021)

Other research or teaching roles outside Politecnico

Professore Ordinario at University of Sheffield (4/9/2017-31/3/2021)
Professore Associato confermato at Cardiff University (1/8/2016-31/8/2017)
Ricercatore at University of Cambridge (1/1/2013-31/7/2016)
Ricercatore at University of Technology Sydney (3/10/2011-31/12/2013)

Roles as evaluator or expert

Marie Skłodowska-Curie Actions. 2018
ERC - EUROPEAN RESEARCH COUNCIL - EXECUTIVE AGENCY.
British Academy Small Grants. 2017
BRITISH COUNCIL.
Fulbright Exchange Program. 2019
United States Department of Commerce - National Institute of Standards and Technology.
ESRC Major Research Grants. 2017
BRITISH COUNCIL.
National Science Foundation Grants. 2019
United States Department of Commerce - National Institute of Standards and Technology.
ERC Starting Grant. 2022
ERC - EUROPEAN RESEARCH COUNCIL - EXECUTIVE AGENCY.
View more

Research networks