PIERO BOCCARDO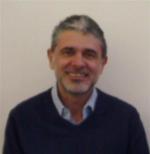 Full Professor

Full Professor of Geomatics at the DIST, Polytechnic of Turin, teaches remote sensing at the master's degree programs in Environmental and Land Engineering, Geography and Urban and Regional Planning.
Since 2006, Director of ITHACA (Information Technology for Humanitarian Assistance, Cooperation and Action), a research association founded by Turin Polytechnic and Compagnia di San Paolo, active in the emergency management sector and, since 2012, service provider of the Copernicus EMS service. From 2012 to 2018, President of the public company (Piedmont Region, City of Turin, Metropolitan City and GTT) 5T, operating in the sector of mobility, ITS (Intelligent Transportation Systems) and infomobility.
Graduated from the Polytechnic of Turin, PhD in "Geodetic and Topographical Sciences", from 2011 to 2019 he was the President of the Italian Association of Remote Sensing (AIT); member since 1997 of the Scientific and Executive Councils of the ASITA Federation (Italian Federation of Scientific Associations for Territorial and Environmental Information); from 2008 to 2012 chairman of the Working Group 1 (Remote Sensing and Disasters) of Commission VIII (Remote Sensing Application) of ISPRS (International Society of Photogrammetry and Remote Sensing.
Author of more than 200 National and International scientific publications, he has participated as lecturer and chairman in more than 100 national and international scientific conferences.
Scientific branch
ICAR/06 - TOPOGRAFIA E CARTOGRAFIA
(Area 0008 - Ingegneria civile e Architettura)
Research topics

ECO4CO, COVID-19 Action funded by European Space Agency (ESA)
CEMS - Copernicus Emergency Management Service Rapid Mapping, European Commission
CEMS - Copernicus Emergency Management Service Risk and Recovery Mapping, European Commission
EO-CLINIC, European Space Agency (ESA)
Malawi Disaster And Natural Resources Spatial Data Sharing Platform (Year 3), World Bank
PRIN 2015 – Urban Geo Big data, MIUR
Services supporting the European Environment Agency's (EEA's) implementation of cross-cutting activities for coordination of the 'in situ' component of the Copernicus programme (2 lots)
Framework Service Contract for Global Land High Resolution Hot Spot Monitoring within the Global Land Component of the Copernicus Land Service (C-GL-HRM) - LOT 1, Joint Research Center (JRC), European Commission
IDEM – Internet of Data Environmental Monitoring, Regione Piemonte
IES2 - Infrastructure Exposure Smart Security, SMAT
Sustainable Urban Mobility Planning (SUMP), EuropeAid - Non State Actors
ELF - CIP ICT Objective 2.2: Open Data and open access to scientific information – Target (a) Geographic Information PILOT A, European Commission
I-Coast (Integrated Coastal Alert System) - Call for proposals 2013 for projects on prevention and preparedness in civil protection and marine pollution - PREVENTION PROJECT, European Commission
SWM: Environmental protection and sustainable development: building local capacities on solid waste management in Myanmar, EuropeAid - Non State Actors
Implementation of an initial GMES service for geospatial reference data access covering areas outside Europe (Lot 2), European Commission
Digital map for mobile phone networks specifications and testing, TIM S.p.A, Omnitel S.p.A, H3G S.p.A., Wind S.p.A
PRIN 2004 – Road Information Systems design and management, MIUR
Cosmo SkyMed image simulation, Italian Space Agency (ASI)
Skills and keywords

ERC sectors

PE10_14 - Earth observations from space/remote sensing SH2_12 - GIS, spatial analysis; big data in political, geographical and legal studies

SDG

Goal 13: Climate action Goal 11: Sustainable cities and communities

Keywords

Emergency management Geographic information systems (gis) Intelligent transportation system Mapping Remote sensing
Scientific responsibilities and other assignments

Awards and Honors

borsa di studio CNR per l'estero conferred by Consiglio Nazionale delle Ricerche, Italy (1992)
Premio CNR per la ricerca conferred by Consiglio Nazionale delle Ricerche, Italy (1993)

Fellowships

Editorial boards

EUROPEAN JOURNAL OF REMOTE SENSING (2012-), Director

Management or scientific roles in Research Institutes

Presidente C.d.A. - 5T (2012-2018)
Direttore operativo dell'Associazione attiva nel settore delle emergenze ambientali - ITHACA - Information Technology For Humanitarian Assistance, Cooperation and Action (2008-9999)

Conferences

GI4DM - Cilamte Change and Disaster Management/ University of New South Wales, Australia, 30/11-4/12 2020, Program committee
GI4DM/ ISPRS, Turchia, 3-7/5/2011, Program committee
GI4DM - TORINO 2020/ ISPRS, Italia, 1/1-4/2 2010, Program chair
GI4DM/ ISPRS, Repubblica Ceca, 19-22/1/2009, Program committee
GI4DM/ ISPRS, India, 25-26/9/2006, Program committee
GI4DM/ ISPRS, Paesi Bassi, 21/3-23/12 2005, Program committee
View more

Non-commercial collaboration agreements

Accordo quadro tra il Politecnico di Torino e il Museo Nazionale della Montagna "Duca degli Abruzzi" – CAI Torino, (2022-2027) - Responsabile Scientifico

Non-commercial collaboration agreements

Countries

Institutes/Companies

Museo Nazionale della Montagna "Duca degli Abruzzi" - CAI Torino

Consorzio Italiano per la Copernicus Academy, (unknown date-unknown date) - Responsabile Scientifico

Enti Partecipati

Countries

Institutes/Companies

POLITECNICO DI MILANO
Universita' degli Studi di Firenze
UNIVERSITA' DEGLI STUDI DI SALERNO
UNIVERSITA' DEGLI STUDI DI NAPOLI FEDERICO II
UNIVERSITA' DI ROMA "LA SAPIENZA"
Istituto Universitario di Studi Superiori di Pavia
ISPRA - ISTITUTO SUPERIORE PER LA PROTEZIONE E LA RICERCA AMBIENTALE

Convenzione tra il Politecnico di Torino - Dipartimento Interateneo di Scienze, Progetto e Politiche del Territorio – DIST e l'Università degli Studi di Torino - Dipartimento di Scienze Agrarie Forestali e Alimentari – DISAFA per una collaborazione tra Dipartimenti di eccellenza, ai sensi dell'art. 15, L. 241/1990. , (2021-2022) - Responsabile Scientifico

Non-commercial collaboration agreements with public institutions

Abstract

Convenzione tra il Politecnico di Torino - Dipartimento Interateneo di Scienze, Progetto e Politiche del Territorio – DIST e l'Università degli Studi di Torino - Dipartimento di Scienze Agrarie Forestali e Alimentari – DISAFA per una collaborazione tra Dipartimenti di eccellenza, ai sensi dell'art. 15, L. 241/1990.

Countries

Institutes/Companies

Università degli studi di Torino - DISAFA