SARA MONACI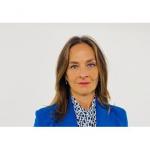 Associate Professor

Member of Interdepartmental Center (R3C - Responsible Risk Resilience Centre)

+39 0110903257 / 3257 (DIST)
PhD Boards

Beni architettonici e paesaggistici, 2013/14 (29. ciclo)
Politecnico di TORINO
Beni culturali, 2010/11 (26. ciclo)
Politecnico di TORINO
Tecnologia comunicazione e societa', 2010/11 (26. ciclo)
Università degli Studi "Guglielmo Marconi" - Telematica
Beni culturali, 2009/10 (25. ciclo)
Politecnico di TORINO
Beni culturali, 2008/9 (24. ciclo)
Politecnico di TORINO
View previous years

Collegi dei Corsi di Studio
Teachings

PhD

Master of Science

Future storytelling. A.A. 2021/22, Ingegneria del cinema e dei mezzi di comunicazione. Main teacher

Main teacher: Monaci Sara

Teaching assistants

Nr. of students: 69

ECTS credits: SPS/08: 6

SDG

Goal 10: Reducing inequalities
Goal 4: Quality education

Digital societies. A.A. 2021/22, Digital skills for sustainable societal transitions. Main teacher

Main teacher: Monaci Sara

Teaching assistants

Nr. of students: 16

ECTS credits: SPS/08: 6

SDG Goal 11: Sustainable cities and communities

Future storytelling. A.A. 2020/21, Ingegneria del cinema e dei mezzi di comunicazione. Main teacher

Main teacher: Monaci Sara

Teaching assistants

Nr. of students: 73

ECTS credits: SPS/08: 6

SDG Goal 4: Quality education

Architecture and urban economics (modulo di Sociology). A.A. 2019/20, Architettura costruzione citta'. Main teacher

Main teacher: Monaci Sara

Nr. of students: 46

ECTS credits

ICAR/14: 8
ICAR/22: 6
ING-IND/35: 4
SPS/07: 2

Future storytelling. A.A. 2019/20, Ingegneria del cinema e dei mezzi di comunicazione. Main teacher

Main teacher: Monaci Sara

Teaching assistants

Nr. of students: 54

ECTS credits: SPS/08: 6

Future storytelling. A.A. 2018/19, Ingegneria del cinema e dei mezzi di comunicazione. Main teacher

Main teacher: Monaci Sara

Teaching assistants

Nr. of students: 48

ECTS credits: SPS/08: 6

SDG Goal 4: Quality education

Architecture and urban economics (modulo di Sociology). A.A. 2018/19, Architettura costruzione citta'. Main teacher

Main teacher: Monaci Sara

Nr. of students: 50

ECTS credits

ICAR/14: 8
ICAR/22: 6
ING-IND/35: 4
SPS/07: 2

SDG Goal 11: Sustainable cities and communities

Future storytelling. A.A. 2017/18, Ingegneria del cinema e dei mezzi di comunicazione. Main teacher

Main teacher: Monaci Sara

Teaching assistants

Nr. of students: 38

ECTS credits: SPS/08: 6

Architecture and urban economics (modulo di Sociology). A.A. 2017/18, Architettura costruzione citta'. Main teacher

Main teacher: Monaci Sara

Nr. of students: 46

ECTS credits

ICAR/14: 8
ICAR/22: 6
ING-IND/35: 4
SPS/07: 2

Creatività e industria. A.A. 2016/17, Ingegneria del cinema e dei mezzi di comunicazione. Main teacher

Main teacher: Monaci Sara

Teaching assistants

Nr. of students: 34

ECTS credits: SPS/08: 8

Future storytelling. A.A. 2016/17, Ingegneria del cinema e dei mezzi di comunicazione. Main teacher

Main teacher: Monaci Sara

Teaching assistants

Nr. of students: 37

ECTS credits: SPS/08: 6

Architecture and urban economics (modulo di Sociology). A.A. 2016/17, Architettura costruzione citta'. Main teacher

Main teacher: Monaci Sara

Nr. of students: 59

ECTS credits

ICAR/14: 8
ICAR/22: 6
ING-IND/35: 4
SPS/07: 2

View previous years

Bachelor of Science

Internet e social media: tecnologie e derive della comunicazione in rete (Grandi Sfide - Digitale). A.A. 2021/22, Pianificazione territoriale, urbanistica e paesaggistico-ambientale. Main teacher

Main teacher: Monaci Sara

Teaching assistants

Nr. of students: 134

ECTS credits

1
ING-INF/03: 2
SPS/08: 2

SDG Goal 11: Sustainable cities and communities

Digital Communication (modulo di UX Design _ Social Media e comunicazione). A.A. 2021/22, Design e comunicazione. Main teacher

Main teacher: Monaci Sara

Teaching assistants

Nr. of students: 110

ECTS credits

ICAR/13: 6
ING-INF/05: 6
M-PSI/01: 3
SPS/08: 3

Media storytelling. Narrative e impatti sociali - Intraprendenti. A.A. 2020/21, Pianificazione territoriale, urbanistica e paesaggistico-ambientale. Main teacher

Main teacher: Monaci Sara

Nr. of students: 13

ECTS credits: SPS/08: 3

SDG Goal 11: Sustainable cities and communities

Tecnologie, comunicazione e società. A.A. 2020/21, Pianificazione territoriale, urbanistica e paesaggistico-ambientale. Main teacher

Main teacher: Monaci Sara

Teaching assistants

Nr. of students: 150

ECTS credits: SPS/08: 6

Tecnologie, comunicazione e società. A.A. 2019/20, Ingegneria aerospaziale. Main teacher

Main teacher: Monaci Sara

Teaching assistants

Nr. of students: 163

ECTS credits: SPS/08: 6

Tecnologie, comunicazione e società. A.A. 2018/19, Ingegneria aerospaziale. Main teacher

Main teacher: Monaci Sara

Teaching assistants

Nr. of students: 175

ECTS credits: SPS/08: 6

Comunicazione multimediale. A.A. 2017/18, Ingegneria del cinema e dei mezzi di comunicazione. Main teacher

Main teacher: Monaci Sara

Teaching assistants

Nr. of students: 116

ECTS credits: SPS/08: 10

Tecnologie, comunicazione e società. A.A. 2017/18, Ingegneria aerospaziale. Main teacher

Main teacher: Monaci Sara

Teaching assistants

Nr. of students: 159

ECTS credits: SPS/08: 6

Media e progetto. A.A. 2016/17, Ingegneria del cinema e dei mezzi di comunicazione. Main teacher

Main teacher: Monaci Sara

Teaching assistants

Nr. of students: 78

ECTS credits: SPS/08: 10

View previous years
Team Students

Supervisor of the team Vertigo Lab
Team leader: Andrea De Benedictis

The team is made up of students who share the desire to apply university skills in a practical way in the audiovisual sector. This in order to grow and bring out in this sector the consideration of the excellence of Cinema Engineering and of the Media and of the Polytechnic itself. The members, after meeting each other on previous film projects, formed a team in 2018 and decided as their first project to carry on the production of a documentary, of standard TV duration, on mental health and marginalization (analyzing the former Collegno asylum). These students, however eclectic, are specialized in audiovisual films, television and advertising productions.