SARA MONACI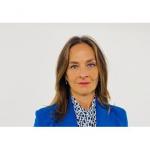 Associate Professor

Member of Interdepartmental Center (R3C - Responsible Risk Resilience Centre)

+39 0110903257 / 3257 (DIST)
Research projects

Funded by competitive calls

Semantic Analysis against Foreign Fighters Recruitment Online Networks, (2016-2018) - Responsabile Scientifico

UE-funded research

Abstract

The main objectives of SAFFRON are:• Deliver and test a tool to be used by all relevant players (which are also part of the consortium) to identify in a timely fashion both all internet activities of direct and indirect recruitment of Foreign Fighters and all signals (weak or strong) pointing at radicalization of single individuals• Analyse the recent trends about recruitment of young European people by terrorist groups• Analyse the online communication strategy of terrorist groups and develop a social media campaign to comtrast their propaganda

Countries

Institutes/Companies

Departments

#SVB - Social Video Branding, il concetto della radio con la potenza del video, (2015-2015) - Responsabile Scientifico

Regionally funded research - Poli di Innovazione

Abstract

#SVB è un insieme di strumenti informatici che permettono a un Brand di creare la sua WebTV e di gestire la pubblicazione e la fruizione di contenuti multimediali attraverso applicazioni ad hoc per il mobile e la smart tv. Inoltre, grazie ad un sistema di integrazione è possibile condividere tali contenuti all'interno di una rete di social network selezionati dall'amministratore e ricevere una serie di feedback e report per poter analizzare e comprendere la direzione del trend.

Countries

Departments

Funded by commercial contracts

Convenzione tra il Politecnico di Torino e il Conservatorio di Musica "Giuseppe Verdi" per la collaborazione in attività di didattica e formazione, (2016-2020) - Membro di Comitato

Teaching agreements

Countries

Institutes/Companies

CONSERVATORIO STATALE DI MUSICA "GIUSEPPE VERDI"